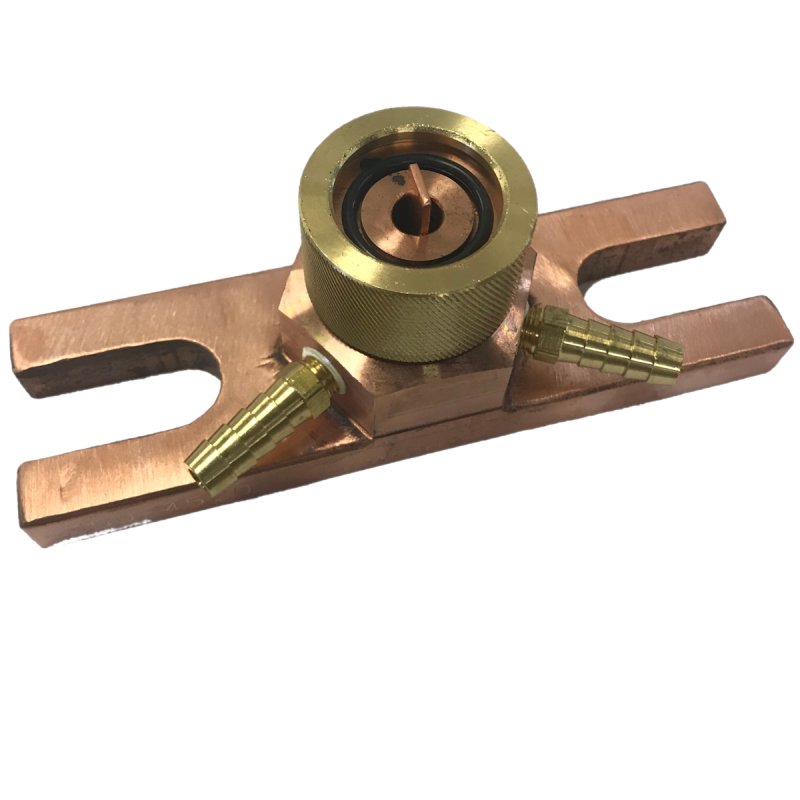 4520 HI PRESS HOLDER PM 2
Part #: 350-4520
High Pressure Platen Mount (PM) holders hold flat bottom High Pressure tips which should be used when the weld force is greater than 2,000 lbs. The holder is designed for use Press Type Welders. The compact design allows these holders to be clustered together users to weld multiple spot at once.
RMWA Class 2 material is high conductivity and high strength alloy recommended for structural, current carrying secondary components and electrode holders. This is a heat treatable alloy used in the fully heat treated condition.
The part height (from the base to the electrode) is 2.38 IN
The width of base is 2.0 IN
The holder mounts to a planten via 3/4 inch mounting bolts in the T-Slots.
The part holds a HP Size 2 high pressure tip via threaded coupling
The length of the base is 7.0 IN
The thickness of the base is 0.75 IN
The size is PM2.
---
Specifications
| | |
| --- | --- |
| RWMA Material Type | RWMA Class 2 |
| PM Size | 2 |
| Mounting | 3/4 inch mounting bolts |
| PM Style Tip Engagement | HP Size 2 |
| Body Height | 2.37500 |
| Base Length | 7.00 |
| Base Width | 2.00000 |
| Base Thickness | 0.75 |
| Assembled Height | 3.3750 |
| Unit of Measure | IN |
Notice for California Residents

WARNING: Cancer and Reproductive Harm www.p65warnings.ca.gov