SS Weld Pins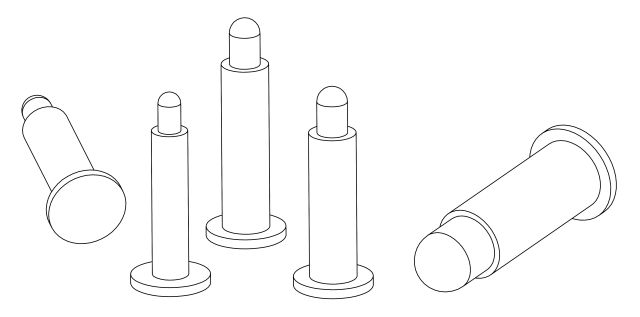 Tuffaloy's SS Weld Pins are designed for nut welding with GH style Weld Heads. The SS weld pin centers nut for the projection welding operation. The pins are:
Wear resistanct
Durable
Cost Effective
Below is our standard offering of SS Weld Pins. However, there are an infinite number of weld nuts and Tuffaloy can provide a made to order pin for your specific application. The part number schema is defined below:

When specifying a pin and GH Head combination, allow 0.005 to 0.010 inch gap per side between the Weld Pin pilot diameter and the GH head thru bore diameter.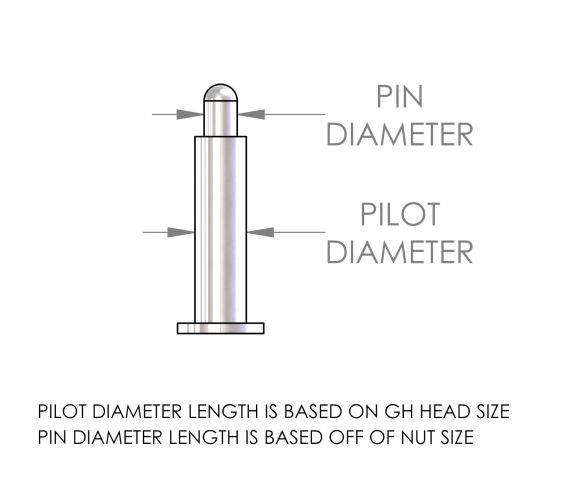 There are no Tuffaloy Products in this category