Shunts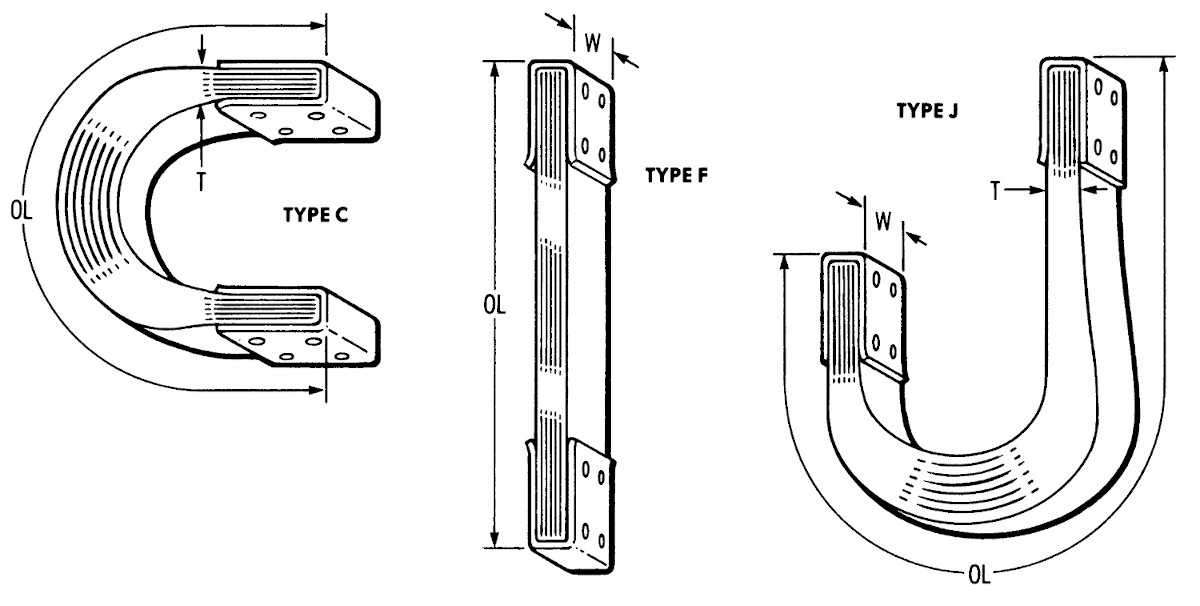 Laminated Copper Shunts are made to your size and shape specifications. Shunts are made with high conductivity electrolytic copper strip to minimize current losses due to resistance. The terminal end clips are riveted into place.
To Order, please specify the information below
Major Variables
Type
Outside Length "OL"
Width "W"
Thickness less clip "T"
Leaf Thickness
(standard = 0.005")
Insulated Cover (Y/N)
Connection Variables
Variable
End 1
End 2
Hole Pattern
Hole Diameter (s)
Dimension "Z"
Dimension "X"
Dimension "Y"
There are no Tuffaloy Products in this category