Heavy Duty Paddle Type Holder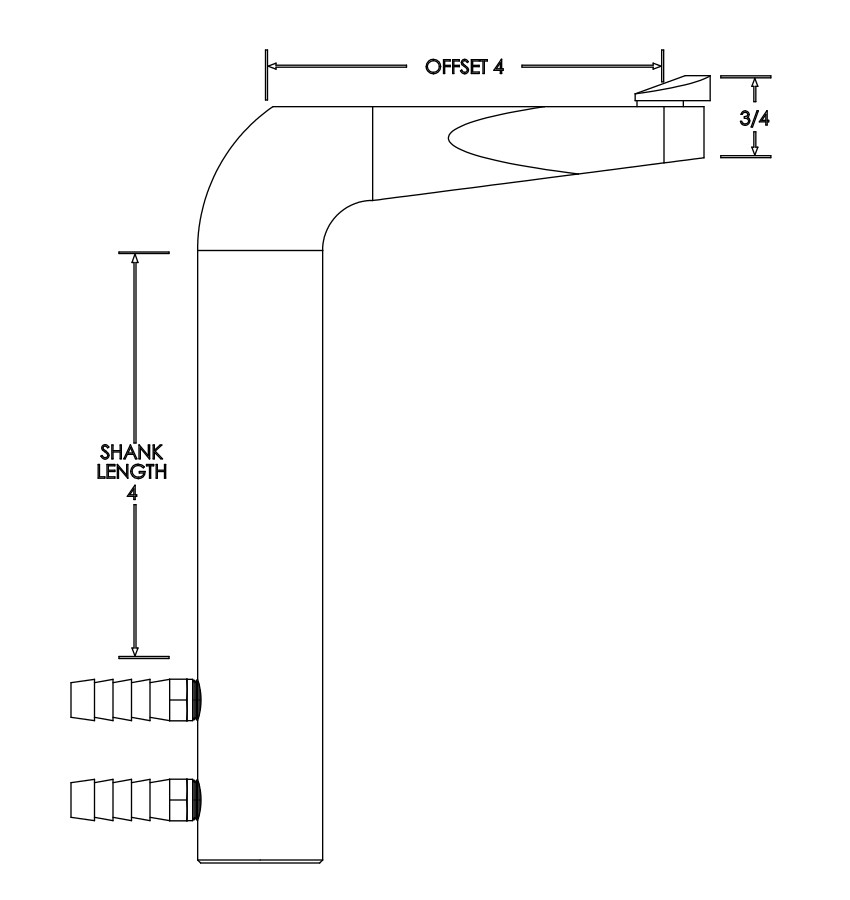 Heavy Duty Paddle Type Holders are designed for welding in tight spaces where weld forces are greater than 1,000 lbs. The holder is designed to work with Heavy Duty Paddle Tips, but also holds any 4RW taper. The holder is designed for use in Rocker Arm or Pedestal Type Welders.
The holders is made from Class 3 alloy which provides 154% more tensile strength than the standard Class 2 Paddle Type Holders. This results in minimal deflection during welding.
When used with the HeavyDuty Paddle Tips, the head height is only 3/4 of a inch allowing you to reach into difficult spaces.
| Part | Description | RWMA Material | RWMA Taper | Overall Length | Shank Diameter | Offset | Head Height with Socket Tip | Shank Length | UOM |
| --- | --- | --- | --- | --- | --- | --- | --- | --- | --- |
| 345-7194 | SH-7194 PADDLE HOLDER | RWMA Class 3 | 4RW | 7.56000 | 1.00000 | 4.0000 | 0.7500 | 4.000 | IN |
| 345-7195 | SH-7195 PADDLE HOLDER | RWMA Class 3 | 4RW | 7.56000 | 1.25000 | 4.0000 | 0.7500 | 4.000 | IN |
| 345-7196 | SH-7196 PADDLE HOLDER | RWMA Class 3 | 4RW | 7.56000 | 1.50000 | 4.0000 | 0.7500 | 4.000 | IN |