What is a weld nugget?
In resistance spot welding, "weld nuggets" are areas on the base material that are formed where the two metals are joined. The intense heat and sometimes low force of the welding process usually causes a depression or dimple. There may be some material build-up around the edge of the weld site. Analyzing and measuring nuggets after a weld is essential to keeping equipment operating in peak condition. They are useful in determining if the welding process is experiencing any irregularities and for determining the strength of the weld itself. The process for measuring nuggets is standardized across the industry. This enables manufacturers, suppliers and distributors to all have a clear picture of what's going on behind the scenes.
How do you measure a weld nugget?
In most manufacturing operations, nuggets undergo a "Peel Test" which is performed by deconstructing a "test part" or "test coupon" after welding. This is frequently done with a combination of a hammer, pliers and a chisel. The resulting pulled weld nugget is then measured with a set of calipers in two directions, 90 degrees apart. The two numbers are added together and divided by two for an average. This number is your result and should be compared to your quality standard. If the nugget is oblong or odd shaped, you still make the same measurement and divide by two, getting the average over the varying dimensions.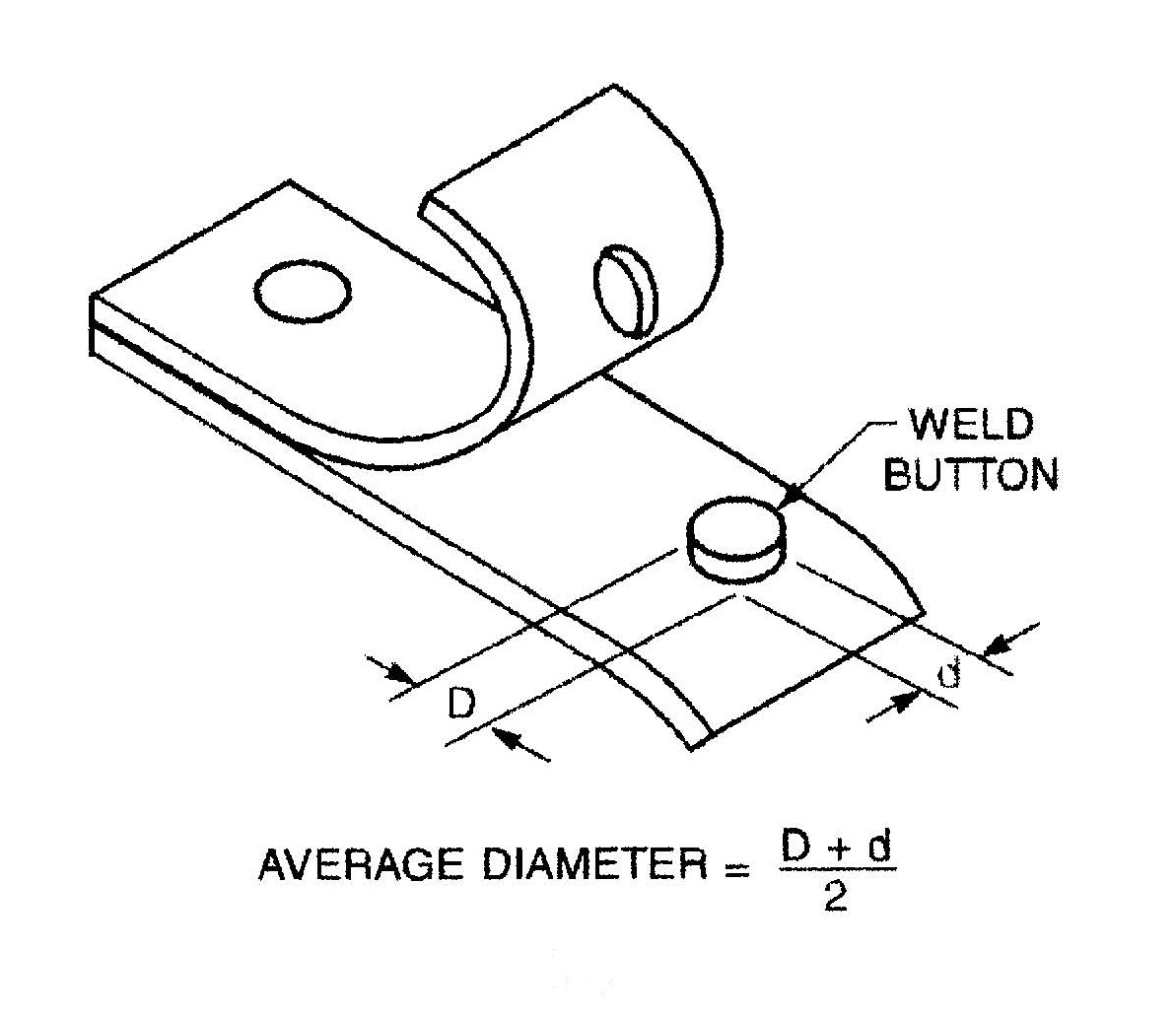 Why is measuring the weld nugget important?
Measuring weld nuggets is an essential part of quality assurance for all resistance welding businesses. A nugget with an average diameter inside the acceptable range (which varies depending on the metals being welded) means the strength of the weld itself is generally acceptable. The process of determining the diameter of the weld nugget can reveal inconsistencies or issues with the welding process that would otherwise be hard to identify. It can also be a warning sign of issues that may arise in the future, such as electrode wear, conductor wear or loose connections.

Conclusion
Measuring weld nuggets is a common quality assurance practice that reveals the strength of relevant welds. Using standardized methods, welders can test welds they've already made, and make plans to address issues that may arise with welds in the future.
Be sure to keep up with our weekly blog as we tackle questions important to the manufacturing industry. You can find us on Linkedin, Twitter, and Facebook as well and be a part of the conversation! For business inquiries, visit our website tuffaloy.com.